Direct Neurofeedback is an extremely low-strength electric current that is effective in reducing the symptoms of anxiety, depression, TBI, PTSD, addiction and ADD/ADHD.
The Low Energy Neurofeedback System (LENS Neurofeedback) is a safe and unique type of neurofeedback that allows to brain to reset itself for optimal performance.
Schedule your first visit with one of our psychologists. Provide some basic information so that we can select the right professional to address your specific concerns.
Direct Neurofeedback in Los Angeles
The Dubin Clinic for Direct Neurofeedback has been at the cutting edge of helping both children and adults with brain related dysfunction.
Direct Neurofeedback works in two basic ways. First, it reduces sympathetic part of our peripheral nervous system (fight or flight response) while at the same time enhancing the parasympathetic response (homeostasis, "rest and digest"). This results in relaxation, which allows the body to balance and restore itself. The second mechanism is in the central nervous system (CNS) itself. Direct Neurofeedback helps the brain get out of frozen, stuck patterns and allows the central nervous system to reorganize itself. It's like rebooting a frozen computer.
This can have far-reaching positive effects on your health, including enhanced resilience and flexibility.
More immediate and requiring fewer sessions than traditional neurofeedback, Direct Neurofeedback sends out a very weak signal that allows the brain to get out of stuck patterns. Many of our clients, from former NFL stars with head injuries to combat veterans with PTSD to teenagers with depression or young children with ADD, report significant improvement including clarity, resilience and the multiple benefits of being more flexible, less anxious and stressed. Below, some of our clients share their stories.
Direct Neurofeedback & Lens Neurofeedback Treated Disorders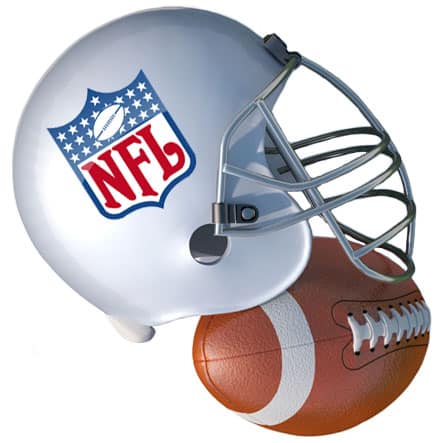 Dubin Clinic-NFL Study
Preliminary Findings
For part of 2013 and most of 2014 The Dubin Clinic ran a formal, Independent Review Board (IRB) approved research study. Dr. David Dubin was the primary investigator and George Rozelle, Ph.D., Michael Mark, Ph.D., and Meg Stuppy BS were Co-Investigators.
The study, which has not yet been submitted for publication, compared the clinical status of 10 former NFL players with varying degrees of post-concussive syndrome both before and after treatment with Direct Neurofeedback (vs traditional, or indirect neurofeedback.
All ten players improved both clinically and statistically in terms of symptoms, cognitive findings and brain maps (quantitative EEGs). Click on the button below for testimonials and findings.
Brain and Neurofeedback News and Research
Neurofeedback Information & Patient Feedback
For more information on how Direct Neurofeedback & LENS Neurofeedback can help you, please contact The Dubin Clinic in Los Angeles, CA.